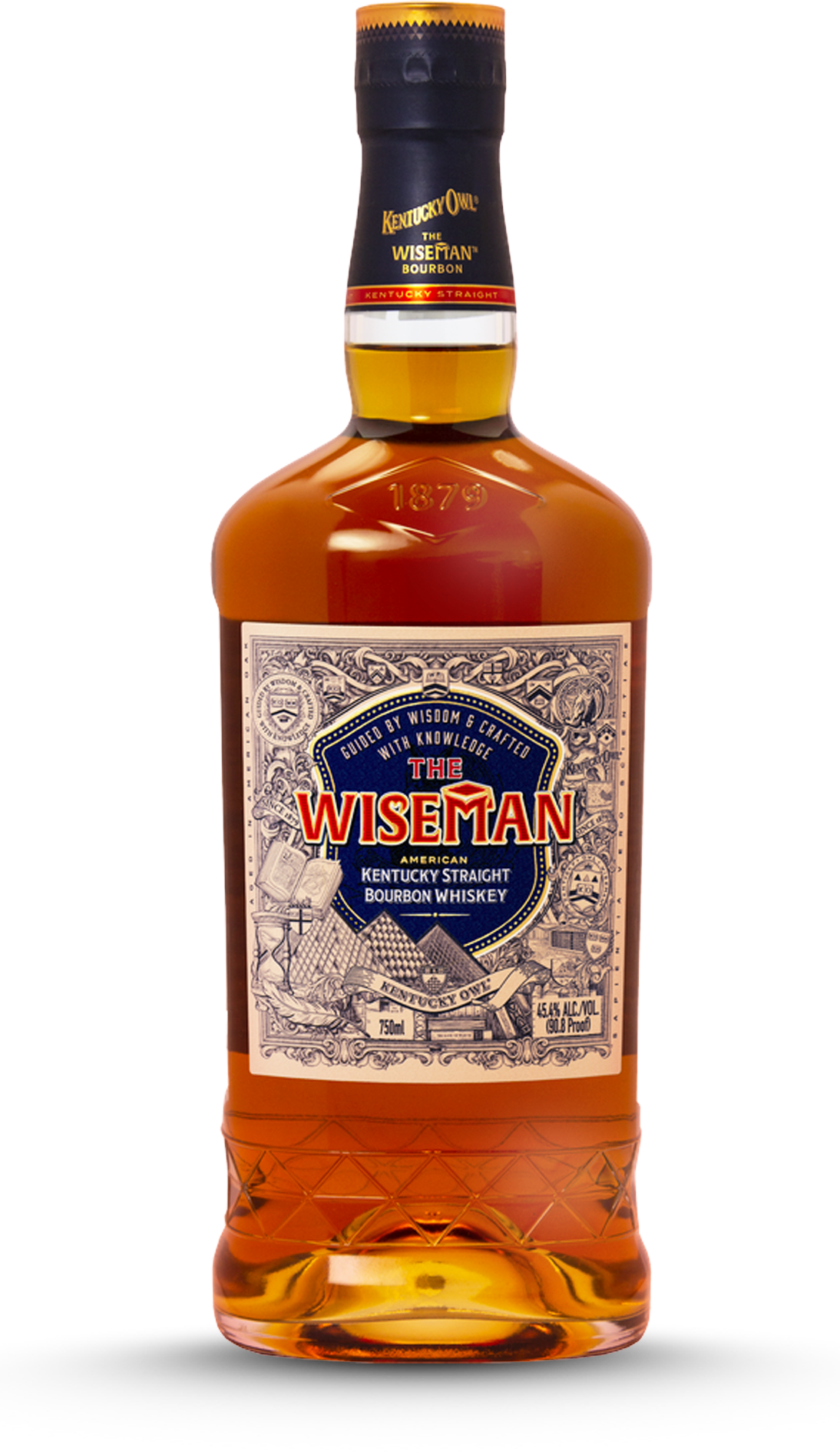 THE WISEMAN™
Kentucky Straight Bourbon Whiskey
Beyond the Label
The first permanent release under Master Blender John Rhea, this bourbon has a specific Proof/ABV for something more approachable. The Wiseman Bourbon Whiskey is made from 4 Kentucky Straight Bourbons selected for their individual taste.
The Wiseman Bourbon has been recognized for its outstanding quality and is the winner of numerous awards including Double Gold at the San Francisco World Sprits Competition in 2023 & 2022, Gold at the TAG Global Spirits Awards in 2023, and Gold at the Ascot Awards in 2023. The Wiseman Bourbon has also been awarded 95 points by Tasting Panel magazine.
45.4% ABV- 90.8 Proof
Scent and flavor
Nose

The first thing you discover is a sweet caramel aroma, followed by a warming allspice lift, a sprinkling of citrus and a hint of oak.

Palate

It offers caramel and allspice which together present an excellent flavor as the mildly silky liquid crosses the tongue.

Finish

The allspice remains for a longer caramel finish.