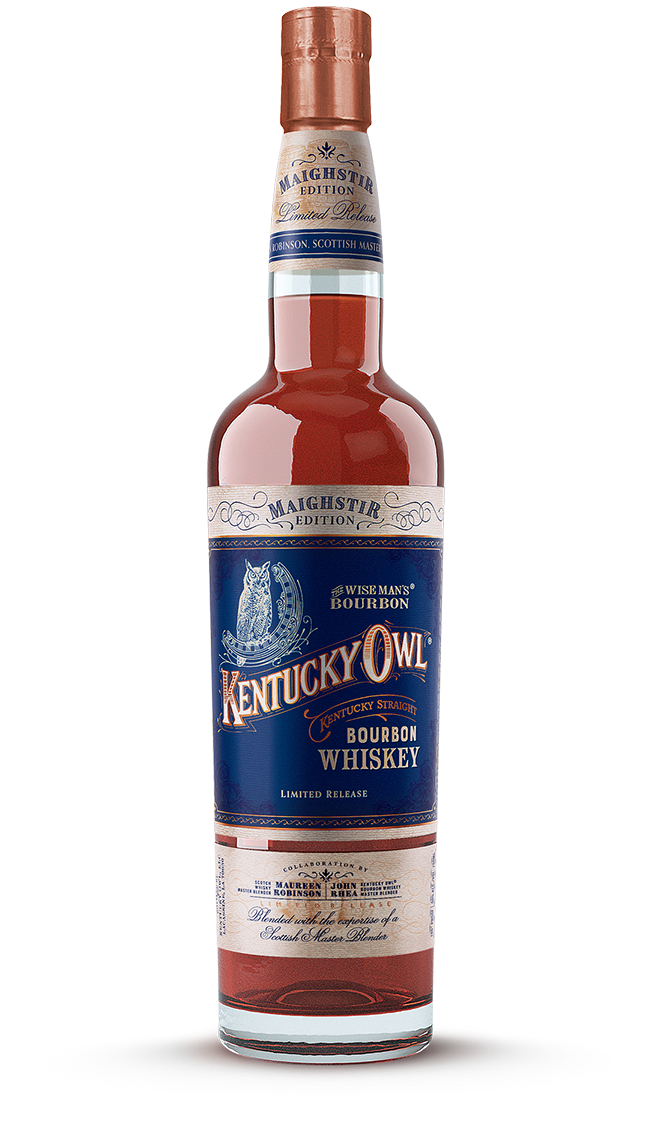 Limited Release
KENTUCKY OWL®
Maighstir Edition
Beyond the Label
Maighstir is born from a collaboration between Kentucky Owl® Master Blender, John Rhea and Scotch Whisky Master Blender, Maureen Robinson. Maighstir (pronounced May-stir) is a traditional Gaelic word meaning "Master".
Kentucky Owl® Maighstir Edition has been awarded 96 points by Tasting Panel magazine.
50% ABV- 100 Proof
Scent and flavor
Nose

There is a sweet sense of small grains particularly the malted barley, with a hint of sweet caramel. The balance of the small grains (wheat and barley) with the hint of sweet caramel/vanilla, gives the immediate sensation and question in your mind; is this a great bourbon, or is this a great Scotch? Honestly, smelling it will make you feel like you are in a Scotch Whisky warehouse.

Palate

Initially there is sense of warm spicy sweetness from the rye that you might expect from a great bourbon, but then the combination and soft tones from the wheat and barley give a pleasant calming warmness to the tongue. As it melts in the mouth the essence of orange and grapefruit linger behind the soft velvety feel in the mouth.

Finish

In the throat, the soft caramel/vanilla reappears and trails away with a long soft pleasant finish.